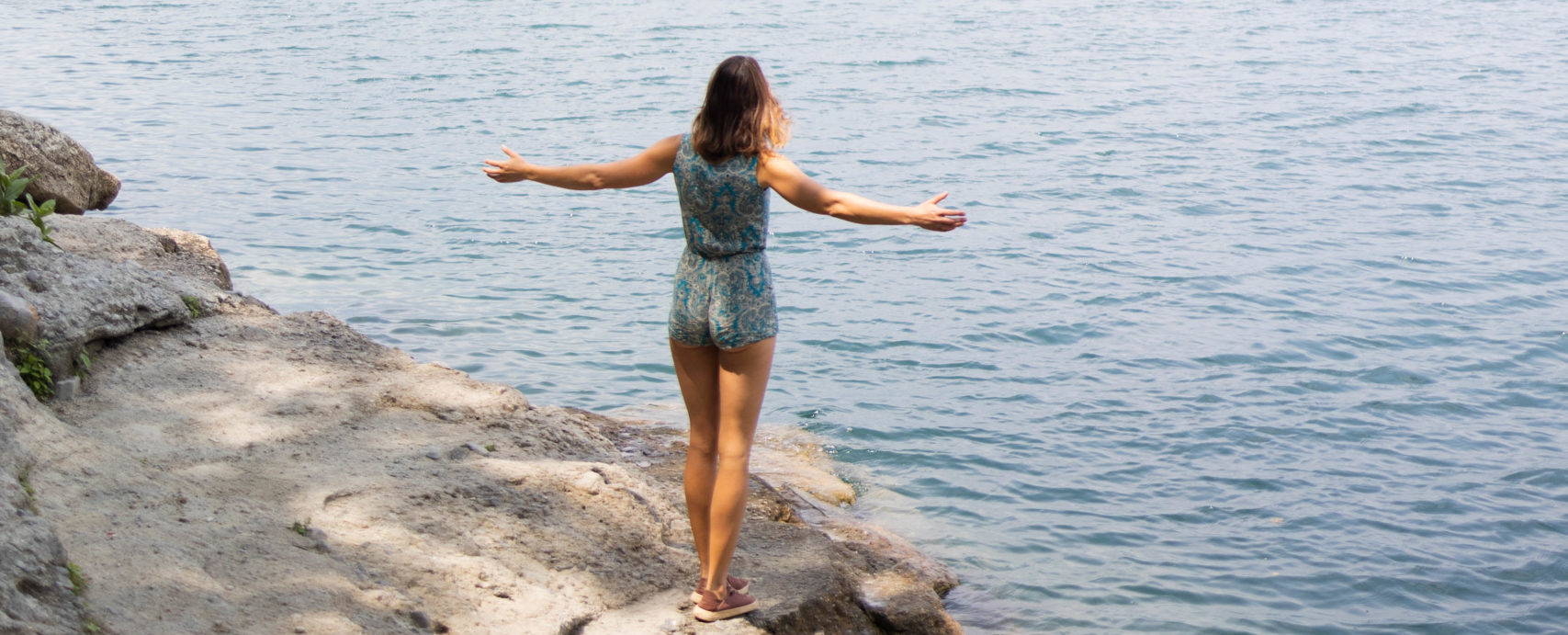 A few years ago I realized my purpose. I started remembering. First I started remembering my own past lives. For about two years I revisited my past lives and felt through all the emotions that had not been able to be processed during those life times. Then I started seeing visions of what it was like in the womb space. The more time passed, the more I started remembering. I saw visions of the in-between where I chose this specific life and its lessons. And I started seeing ancestral patterns that I had been given at birth but where not mine to carry.
In these years I travelled all across the world. I went to Costa Rica, Portugal, Mexico, Guatemala, Madeira, Cyprus and many more places. Everywhere I went I remembered a little more. And the more I remembered the more healing gifts were activated inside of me. In Portugal I would be touching plants and remembered which parts of the body they were good for. In Costa Rica I started working with my hands and realized that I could take energy away with my hands and transform it. In Guatemala I started working with music and the power of the voice. And in Mexico I received visions of the land and all the trauma that had happened on the land while visiting old Mayan ruins.
Day by day I remembered a little more. I remembered who I was and why I came here. I remembered that I was more than a human being. I was a soul living a human experience. When I was young, I used to always fly out of my body. Back to the place where I came from. Many people do this. We feel more at ease and safe in the places where we spent many lifetimes than here on planet earth. But as I started remembering, I slowly dared to bring my soul back down into my human body. This was a long and winding road in which I encountered many emotions and blockages that I had been storing in my body. But I knew it was time. It was time to feel all of these stuck emotions again. It was time to open up my energetic body again and align my body and my soul so that there was space for the light to come through.
Because light is always there. But most of us do not have so much space inside of our bodies. Our bodies are filled with memories of the past, traumatic events and stuck emotions, which occupy space and block the natural energy flow inside of our body.
The more healing I did, the more my natural energy flow came back to my body. I started receiving more light and started remembering the beautiful and precious things inside of myself. Ancient gifts came back and powers that I had practiced many lifetimes were being reactivated.
With those gifts I started helping and guiding other people along the way. The last 5 years I have been giving more than 1000 different sessions to help people see and remember. Every session was different but every session was pure and magical in its own way. Because people received a little part back of themselves, a part that they had forgotten. And with that they became more whole again.
I hope that I am also allowed to help you remember. Who you are and why you came here. So that you can come back to planet earth too, in your full capacity. So that you can embrace your mission and fully step into your light.
 I offer different options. I work with the Akashic Records and shamanic wisdom to allow your body to make space. Sometimes emotions are stuck and our chakras get blocked not allowing new light to enter. We can help to remove those blockages so that the energy flow can come back to your body and new light can enter. Do you feel like you have a lot of space already and you want to remember? Do you want to journey with your soul to your home and remember ancient gifts and wisdom stored inside of you? Then the Soul Journeys are for you! I also offer constellations in which we can look at an entire system, such as a family.
I am at your service. Will you let me guide you? 
"Roosmarijn was super emphatic and authentic. It felt like a deep conversation on another level. For me, it felt and still feels, super helpful to understand myself, my path of life and a lot more even better. Thank you✨She is very caring and individualised. I love the video calls because she understands my soul and heals deep wounds. She doesn't judge and is super talented. Thank you soo much! "
"I loved my session with Roosmarijn, I instantly felt a shift where I was feeling blocked from feeling my expansive self. She held space with such warmth and genuineness and went straight to the root of my anxiety. The session felt like a natural conversation with someone who knew the true me, and I have since felt open to exploring and expressing that. Thank you Roosmarijn <3"
"Wow. What a special and beautiful experience! I heard about Roosmarijn from a friend and immediately became very curious. My session was a huge eye opener. Roosmarijn put her finger exactly on the sore spot. A very clear story came out, and the puzzle pieces fell into place. I am very happy with these insights and healing. I advise everyone who feels called to book a session with her "